Dr. Natasha Williams moves women from "typical self care" to radical self care by redefining selfishness so that they can improve their physical, emotional and mental health. During her over 15- year career as a Clinical Psychologist and one of the founding Clinical Directors of "Allied Psychological Services" she has empowered many women to challenge their gender, cultural and ethnic paradigms in order to create a new narrative for themselves so they can work through their healing process, live their life on their own terms and ultimately become the best versions of themselves.
EMBRACING SELFISHNESS
Its not what you think! How to redefine selfishness as radical self care.
The word selfishness has received a bad rap. Especially for women where in many ways' society has asked them to define their superior womanhood by self sacrifice and ultimately placing themselves on the back burner.
With the use of clinical psychological research data, I am going to challenge you to look at selfishness differently.
AGGRESSION IS SOOO YESTERDAY
Using Assertive Communication as the key to women's empowerment
Usually aggression is seen as a positive attribute in males. It is perceived that someone who is aggressive is seen as strong, command their environment and ultimately get what they want.
Through psychotherapeutic intervention strategies, we allow women to understand that there is a difference between aggressive and assertive
THE ARCHETYPE OF THE STRONG BLACK WOMAN!
Breaking the stigma of mental illness for Black Women to embody mental health and wellness.
The "strong black women" and the "angry black women" stereotypes depict images of proud women who don't take no for an answer.  While this can be seen as positive in some aspects, the image has been carved in order to not allow ourselves our humanity.  Through the combination of research and clinical experience I will allow participants to understand how mental illness symptoms can be expressed differently in black women and how black women can take the first steps to facilitate healing.
THE SUPERWOMAN SYNDROME!
How embracing the superwoman negatively impacts women's mental health and the keys to cure the syndrome.
The typical definition of the "superwoman" is a woman who works hard to manage multiple roles of a worker, a homemaker, a volunteer, a student, or other such time-intensive occupations. Many times, the expectation of the superwoman is that she is expected to perform all of these roles and that she has to do them well. However, this expectation may come at a cost to a woman's physical, emotional and mental health. As a psychologist, we explore the superwoman syndrome, its impact on women's health and what strategies can be put in place to improve overall health and productivity.
Diversity & Inclusion Training
Has the mental health of your team impacted group morale and ultimately productivity? Is there a disconnect between your staff and the diversity of your clientele?
What if I told you that looking at more than diversity training can positively impact the culture of your organization, improve productivity and ultimately save your company money in lost revenue due to mental illness and/or stress leave.
As a keynote speaker and/or trainer I work with organizations to increase awareness and tolerance towards staff and clientele who present with mental health challenges.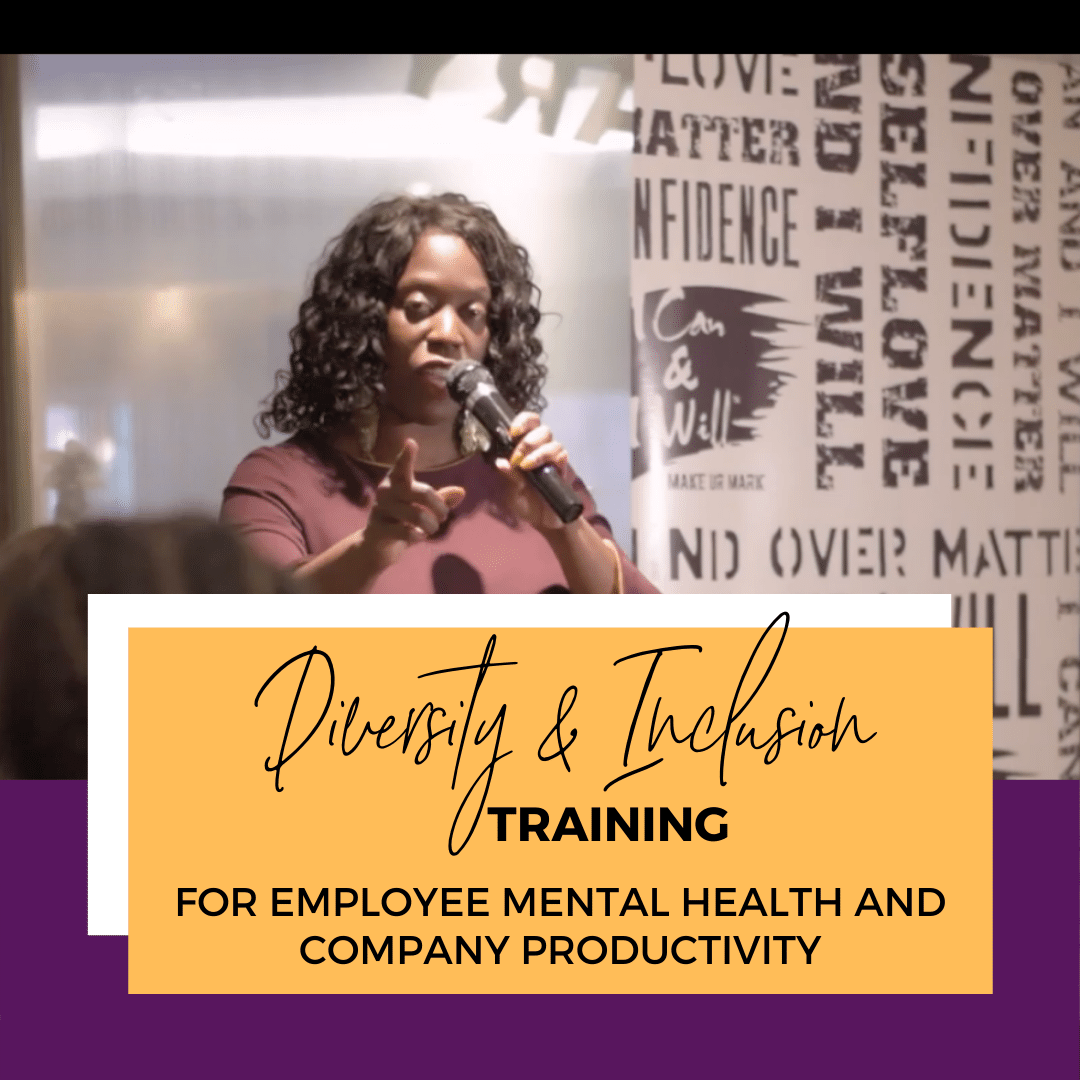 Thank you for considering me as a speaker at your event